Yes, we made history in Houston.
Our Shabbat program at the AOTA Annual Conference was the most successful yet.
Despite a pouring rain storm which erupted just before candle-lighting time and soaked to the skin some people staying at other hotels, our Friday night dinner drew an overflowing group of 35 people, in addition to several other OT's from Israel who joined us for candle-lighting.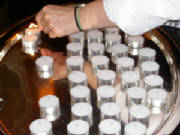 Getting together for Shabbat were OT's and OTH's from New York, New Jersey, Maryland, Florida, Ohio, Nebraska, Oklahoma and Israel.

We were also joined by Karen Smith, AOTA's liaison to the Multi-Cultural Network, who told us she was impressed with our gathering and our members' commitment to AOTA.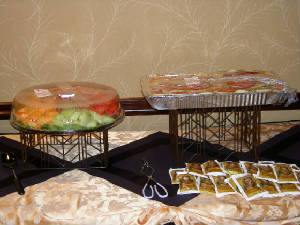 Dinner was scrumptious. Fresh garden salad. Chicken with string beans, potatoes and rice. Fresh fruit.

Plus z'mirot, and divrei Torah.

Shabbat morning made history as well.

For the second straight year, we had a minyan for Shabbat davening. But this year was Rosh Chodesh. And for the first time, we had two Kohanim and two L'viim. We also had several women davening behind our makeshift Mechitzah.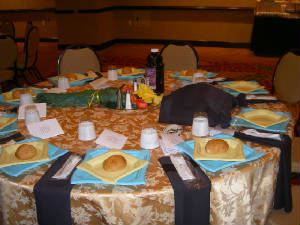 Lunch was a Shabbat feast. Fresh garden salad, "Schnitzel on a Stick", deli with the trimmings, Humus, Tabouli and Baba Ganoussh. Plus cookies and fresh fruit for dessert.

Our guests for lunch were AOTA Treasurer Saburi Imara and Shep Kshepakaran of the Mutli-Cultural Network

But before everyone at lunch scattered for sessions or naps, another first: a decision to gather at 6:30 p.m. for Shalosh Seudot, on the 8th floor of the conference hotel, the Hilton Americas, where we found a lounge area.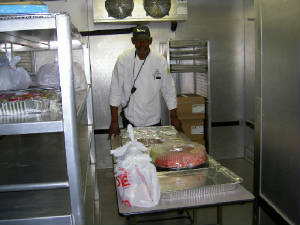 Wow, was there plenty of food. Not only were there leftovers from our Shabbat lunch, but it seems everyone staying in the Hilton brought food that they had prepared for their personal Shalosh Seudot.

We ate. We chatted. We talked about next year in Orlando. And before we knew it, it was time for Havdalah.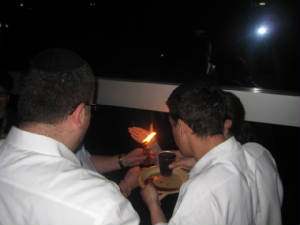 Havdalah was outside the Hilton in a corner by the driveway which was protected from the wind. At least it had been protected from the wind earlier in the day, and on Friday and on Thursday. But when we gathered, the wind was blowing right at us. Nevertheless, we were able to shield the wind, light our candle and join together for Havdalah and Counting of the Omer.

And still more history was made by OJOTC in Houston. Two of our members were honored with major awards presented by AOTA at its annual awards ceremonies…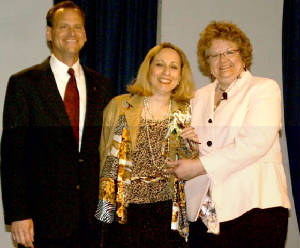 Barbara Kornblau, JD, OTR/L, FAOTA, a former AOTA President, of Miami, Florida, who along with her OTH, Larry Sherry, has been with us from the beginning, was honored with AOTA's "Award of Merit" for "Leading, Mentoring, Inspiring the Profession's Future"

Marian Arbesman, Ph,D, OTR/L of Williamsville, New York, was honored with the "Cordelia Myers Writer's Award" for her article "Evidence-Based Perspective on the Effect of Automobile-Related Modifications on the Driving Ability, Performance and Safety of Older Adults", published in the March/April issue of the American Journal of Occupational Therapy"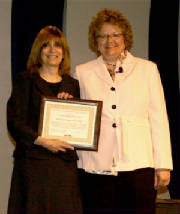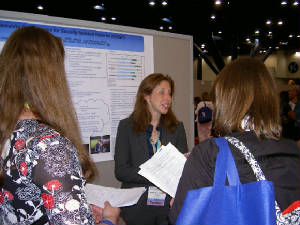 As has become a regular event at AOTA Conference, many OJOTC members were among those presenting during the 4-day event.

They included: Barbara Kornblau, JD, OTR/L, FAOTA; Marian Arbesman, PhD, OTR/L; Penina Weiss, MSc, OTR of Tel Aviv University; Jennifer Tamar Fromm-Kalina, MS, OTR/L, of NYUHJD MS Care Center; Peggy L. Gurock, OTR of Trinitas Children's Therapy Services and Rivka Molinsky, OTR/L of Touro College; Joyce Sabari, PhD, OTR, FAOTA along with her students at SUNY Downstate Medical Center; and Yaffa Youseflaleh, OTS of Long Island University.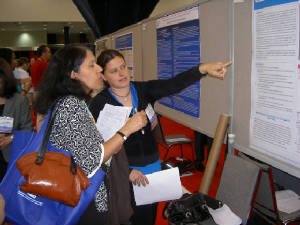 Our congratulations to all the honorees and presenters, and a reminder that proposals for presentations at next year's conference in Orlando (April 29 to May 2, 2010)